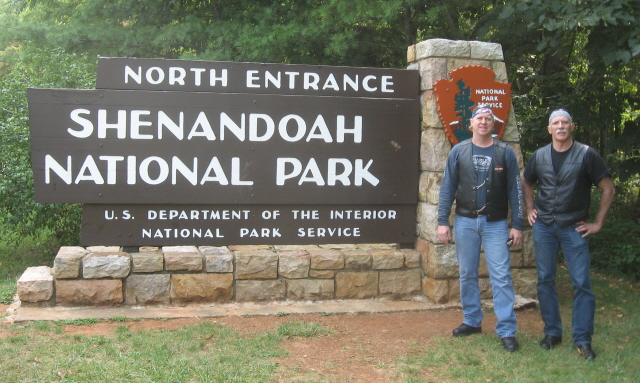 Mr. Smith and Dad decided that it was time that we took our own bikes on a nice long trip so we rode to Sanford, Florida and loaded our bikes onto Amtrak for an overnight trip to Lorton, Virginia where we jumped on the beginning of the picturesque Skyline Drive.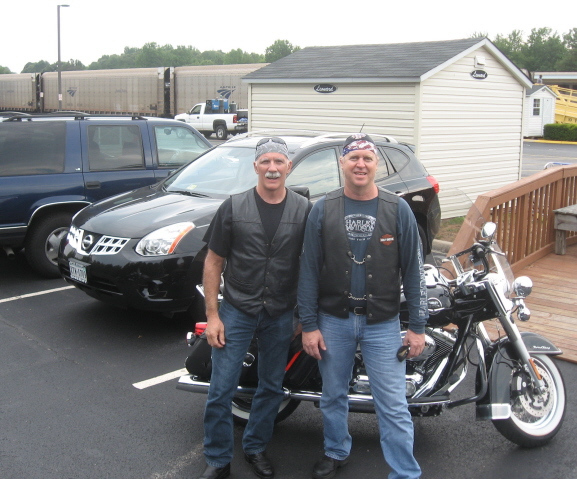 First, just a little bit about our Amtrak "Adventure".  Since it was an overnight train ride, we decided to book a double sleeper cabin.  More like a closet!  3.5 feet wide, 6.5 feet long, and just tall enough to allow Mr. Smith some room on the top bunk (age has its privileges!).  What was missing in spacious accommodations was more than made up for by our dinner characters.  There was Gerald the ex-body builder, ex-body guard, night club owner, Jackie Mason impersonator, our bartender Danette (yes that really is her name), and best of all, Miriam our half Puerto Rican, half Indian waitress/comedienne.  What a hoot.  People from other tables were coming to our table to find out what all the laughter was about!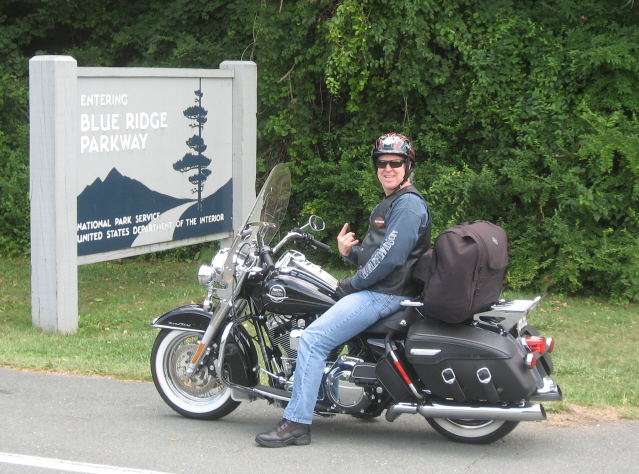 Our first day on our bikes started with a ride through Skyline Drive which was beautiful!  Almost all new roads through the mountain forest surrounding the Shenandoah Valley.  "O Shenandoah, I long to hear you…" Anyway, 100 miles of tight twisties and perfectly paved rode.  We then headed directly into the Blue Ridge Parkway.  We did another 110 miles of great twisties there as well.  The pavement was not as pristine, but a great ride none the less.  All in all, 300 miles most of which was great technical riding for nearly 8 hours.  We finally called it a day in Roanoke, Virginia.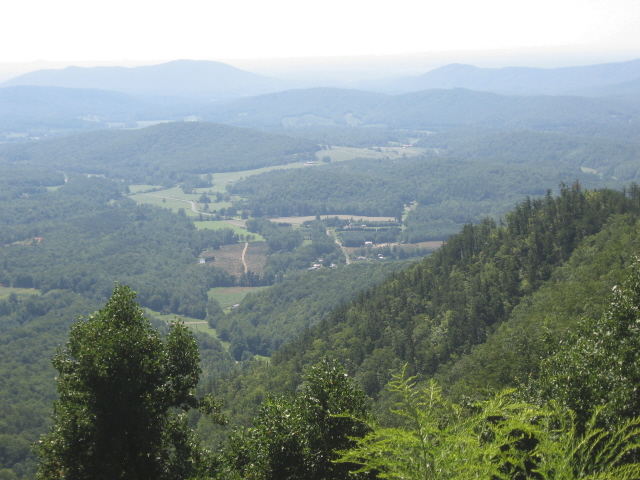 On Day 2, we jumped back onto the Blue Ridge Parkway for another 300 miles to the Asheville, North Carolina area to the home of our good friends, Dave and Alice.  Plenty of twisties and the N.C. section of the Blue Ridge is even prettier than the Virginia section.  David and Alice live in a gorgeous mountain side home with incredible views.  Alice made dinner and we had a great time telling stories, laughing, and enjoying a few adult beverages.
Riders beware!  There are about a dozen or so tunnels along the Blue Ridge. They are short, but unlit, and your headlights do nothing to add light.  Luckily only two are curved so you can see daylight through the others when you enter.  The best advice is to slow down before the tunnel and follow the yellow lines out of the tunnel.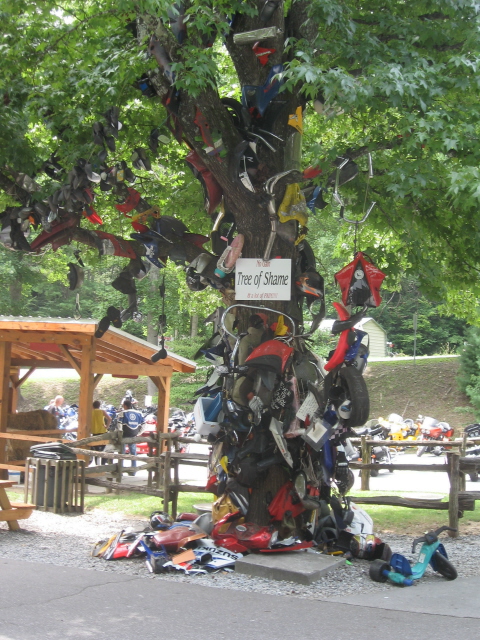 We left David and Alice on Day 3 and jumped back on the Blue Ridge Parkway to finish the last 100 miles of the Blue Ridge Parkway on our way to Deals gap and The Tail of the Dragon (BA BA BAAAAA).  "The Dragon's" best feature is that many of the turns are banked and close together so if you build up enough speed you can coast and sway into each turn, which was a lot of fun.  Honestly though, Route 28 which leads you for about 12 miles to the beginning of The Dragon was more challenging and fun.  Great T-shirts though.  Yes, those are damaged motorcycle parts from unfortunate riders who failed to "TAME THE DRAGON".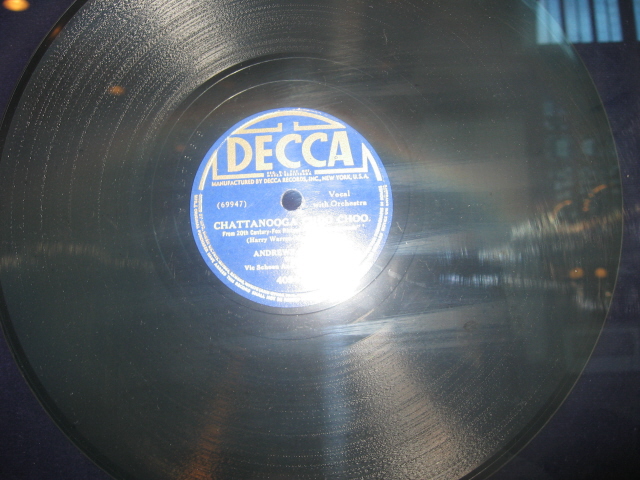 We finished Day 3 in Chattanooga, TN after another 350 mile day and stayed at the old Train Station turned Hotel.  The train station was made famous by the great heavy metal classic "The Chattanooga Choo Choo".  (Pardon me boys is that the Chattanooga Choo Choo..)  You can actually stay in a refurbished railroad car instead of a hotel room if you prefer.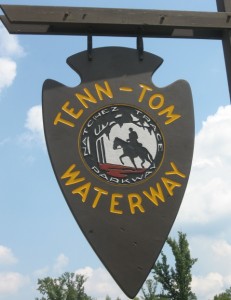 On Day 4 we started our way back south.  But first we decided we would head west through Tennessee on State Route 64 which was a beautiful rolling highway that took us over the Tennessee River to the Natchez Trace Parkway.  Riding through the Natchez Trace Parkway is like riding through a 110 mile park.  Rolling grass meadows lined by majestic pine trees and oak trees.  The Parkway took us southwest from Tennessee across the tip of Alabama and into Mississippi ending in Tupelo, Mississippi.  After a pit stop, we headed due south on State Route 45 into Meridian, Mississippi.  All in all, a long day of 487 miles.  Our butts were aching.  No wise cracks Tony!!!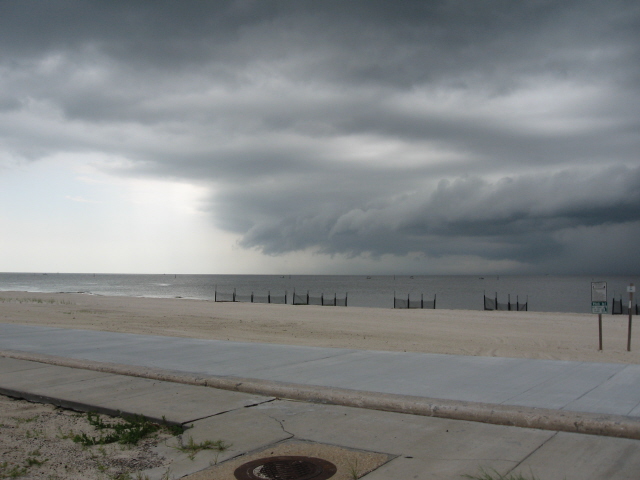 No bike trip of ours would be the same if we didn't get chased by weather somewhere along the line.  This beauty met us on Day 5 in Gulfport, Mississippi and followed us east through Alabama until Florida.  We managed to stay dry through most of the day though.  Not having been to Gulfport before, it looked to me that this gulf-side town that had been decimated 6 years ago by hurricane Katrina was back to normal.  Mr. Smith, a frequent visitor of the area, says that there used to be several casino barges floating in the gulf which are now gone and most of the homes and restaurants that used to face the gulf are gone.  I'm sure that the area will build up to its previous glory soon.  On a positive note, we had the best fried fish lunch at "Bozo's Fresh Seafood Market" in Pascagoula, Mississippi.  The lunch and a beverage cost us $6.00 each!  We finished the day on the panhandle of Florida in Sandestin after 353 miles of highway riding.  Couldn't wait for a real shower!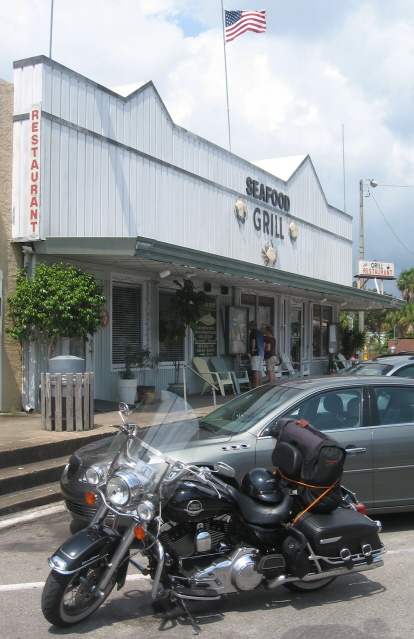 Day 6 found us traveling east across the panhandle on Route 98 into one of our favorite Florida cities, Apalachicola for lunch.  Dad can't go to the panhandle without getting a dozen oysters on the half shell.  As it is a little early in the season (no "r" anywhere in August) the oysters were a little thin, but delicious just the same.  After lunch, we continued east to Perry, where we turned south on highway 19.  Just south of Perry, we stopped at a little country store and enjoyed another southern delicacy, Moon Pie.  These delicious little chocolate covered marshmallow and cracker treats are hard to find. Little Debbie makes a terrible knockoff; accept no imitations.  It's the real thing or nothing! We finished our treats and rode into our favorite overnight spot on the Florida west coast, Crystal River after 335 miles of hot Florida riding.  Our trip ends tomorrow with a total mileage of around 2800 miles.