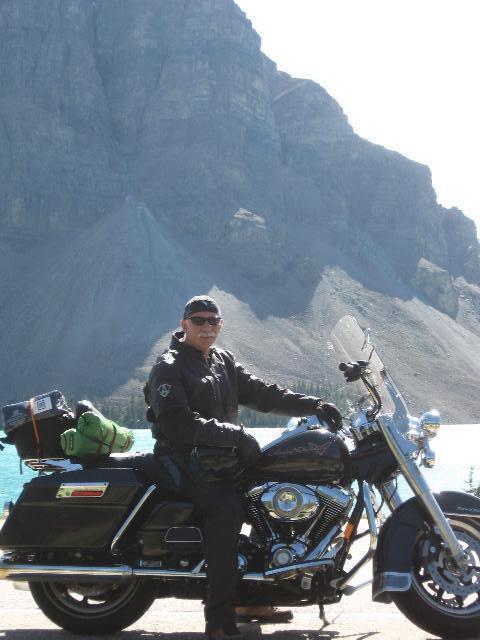 This August our favorite Canadian friends, Connie and Ingo (wildbynatureadventures.com) took me on an incredible 4-day 1000 mile motorcycle trip through the beautiful Canadian Rockies followed by 3 days of canoeing the Athabasca River.  Ingo picked me up at the Calgary Airport and we headed directly to Calgary Harley-Davidson (www.calgaryharley.com) where the lovely and demur Lisa hooked me up with a 2008 Road King.  Six gears, cruise control and a seat that you can ride in forever.  Ingo road a 1981 Honda CB 900 Custom complete with faring and saddlebags.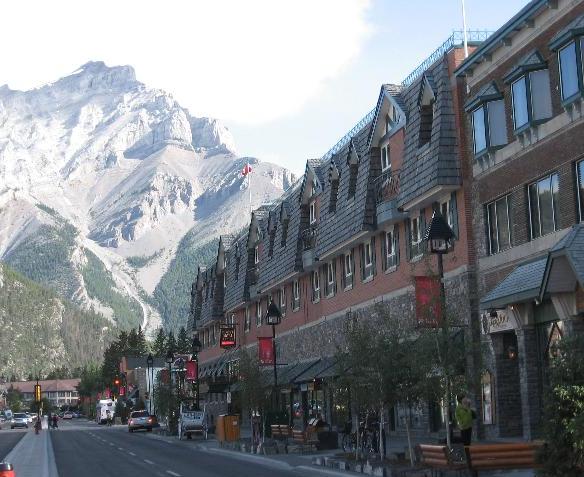 Once we packed our bikes and took care of gas (eh hmm… that's another story) we headed onto Highway 1A to Canmore for an espresso.  Highway 1A is the most fun road I have ever been on with a bike.  From Canmore we continued on to Banff and camped out. Banff has to be the hands down jewel of Alberta.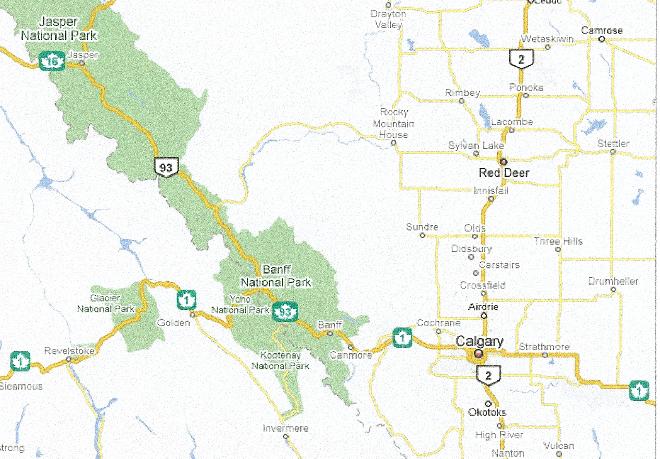 From Banff, we continued north on the Ice Fields Parkway (HWY 93) to visit Lake Louise and then continued north past the ice fields to Jasper where we camped for the night.  The Ice Fields Parkway is one of the most scenic drives in the world.  On the way to Jasper, Ingo took me on some great secret twisties which were his and his brother York's favorites.  We passed some great scenery such as the Panther Falls Sanctuary, Bow River, and Bow Glacier.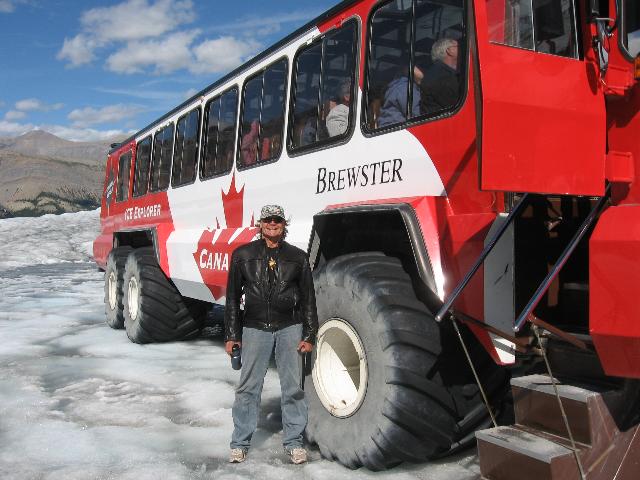 After camping out in Jasper for the night, we headed back down HWY 93A to Athabasca Falls and then the Columbia Ice Fields.  The Columbia Ice Fields consist of 125 square miles of glacier that is surrounded by 11 of Canada's tallest mountains.  The Ice Fields are so large and cold that they create their own weather pattern.  The water that is created as the ice melts from the Ice Fields flows into the Pacific Ocean, the Atlantic Ocean, and the Arctic Ocean.  Ingo and I actually walked on the Athabasca Glacier!  We then took the Trans Canada Highway (HWY 1) across the Rockies and after an incredible day of riding and sightseeing, we camped in Golden, British Columbia for the night.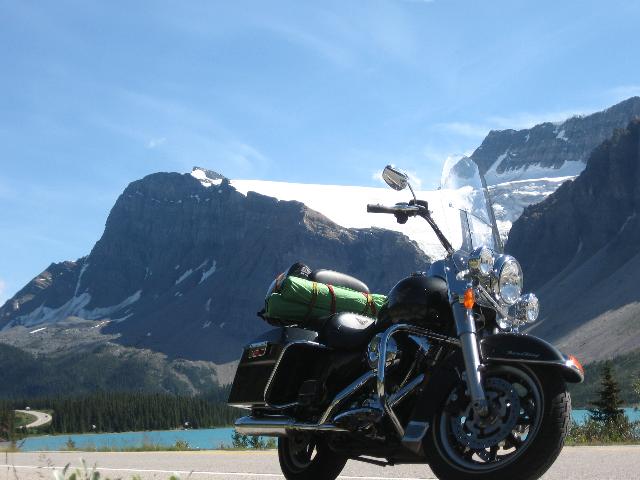 Day 3 of our motorcycle trip took us a little further east to Rogers Pass and the Canadian Avalanche Center.  Rogers Pass is forever memorialized by the loss of over 100 avalanche workers who lost their lives in the winter of 1910 when they were caught in an avalanche while attempting to clear the railroad tracks of snow.  We watched a great documentary called "The Snow Wars" which described how avalanche experts predict and attempt to control avalanches, often by firing howitzer shells into critical snow banks.
We then turned around and headed back west on HWY 1 through the Rockies again stopping at Yoho National Park, Takakhaw Falls (which is a tremendous rooster tail-like water falls cascading down a cliff), and on to Lake Moraine which had a pristine road that must have been designed with the motorcycle enthusiast in mind. We ended Day 3 back in Banff and got back on the road early on Day 4, traveling through some great twisties and curves on HWY 1A back to Calgary.  Ingo is truly a friend to share these great rides with me.  He even let me sleep in the two-man tent, while he braved the bears and elements in a Bivwack tent, no larger than a garden trash bag!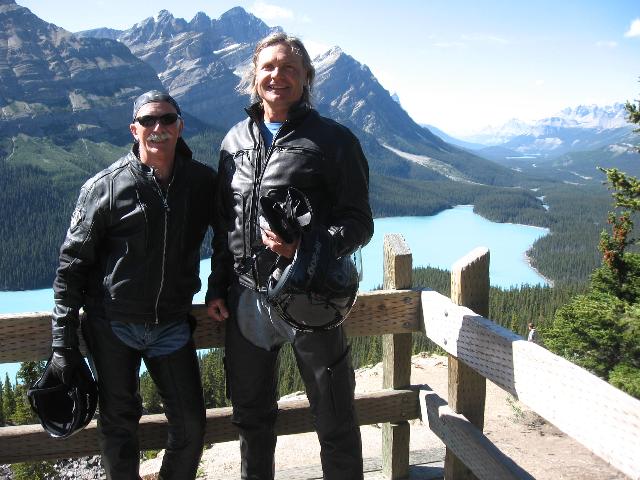 After returning my Road King to the Harley dealership, we headed to Red Deer to meet Connie and do a little wake surfing on Sylvan Lake with Connie and Ingo's friends.  Connie and Ingo are great wake surfers (surfing a short board on the rooster tail of a motorboat).  I on the other hand, should stick to long boards and wind swells.  Hey, how can you tell a happy biker????  By the bugs in his teeth!!!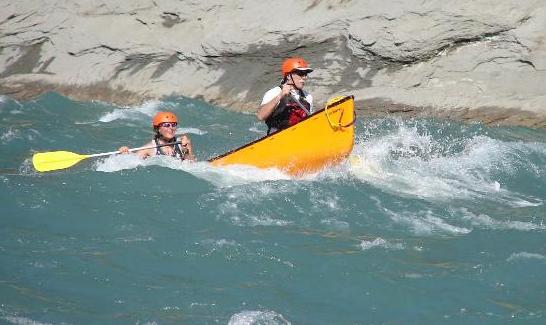 From Sylvan Lake, we traveled west again to meet Priscilla and go canoeing and camping on the Athabasca River for three days.  Priscilla is a top caliber river guide and instructor who taught me some great paddle maneuvers such as "bow rudder", "cross-bow rudder", "J-turns", and to "pry".  The Athabasca River is one of the traditional voyageur fur trade routes, through an area described by early explorers as "Canada's Serengeti" due to the abundance of wildlife.  The river runs through this wonderful wilderness to Rocky Mountain House, one of the most important trading posts and fur trader and trapper "rendezvous" locations in Canada's historical fur trade.  The fur trade opened up all of western Canada, and the rivers were the highways.  We had a great time running the Class II rapids of Devils Elbow and the Brierlies as well as paddling through some very relaxing stretches of scenic river and lunching on bison sausage roasted on an open fire.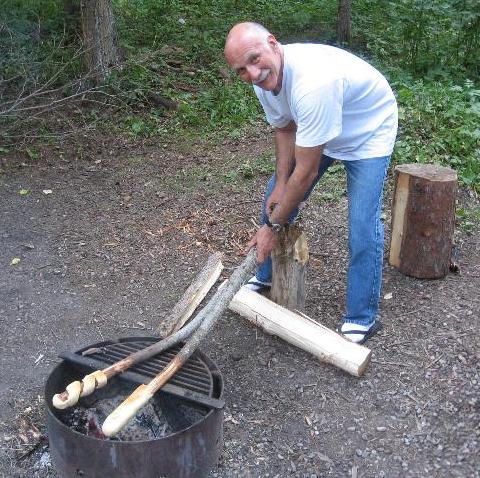 Along the way Connie and Ingo taught me essential camping and survival skills. Not only can I put a tent up in the dark, but I can also start a fire with a flint and know how to bake "biscuits" on a stick.  Speaking of survival, we saw all kinds of wildlife including mountain goats, mountain sheep, elk, black bear, and of course cute little chipmunks.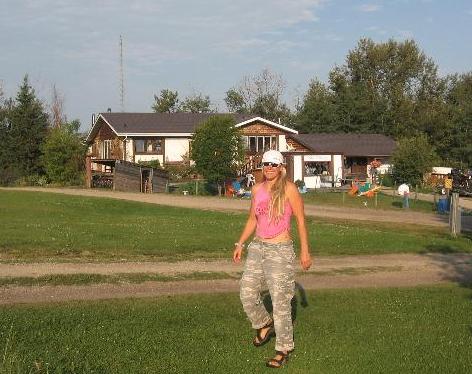 We spent our last night together at Connie and Ingo's "DeGraff's Eco-Camp Resort" on Gull Lake.   Their Resort is a great place to get away from it all and enjoy the outdoors.  All in all, a great week with great friends.