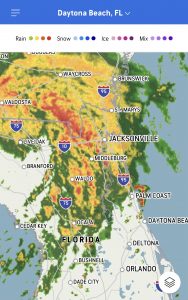 Having missed last year's annual ride due to the Great Quarantine of 2020, Reid Mapwell and I, being fully vaccinated against the severe acute respiratory syndrome coronavirus 2  of 2019 (SARS-CoV-2, aka COVID-19) are heading on the road on our trusty chrome plated steeds to the hills of West Virginia. Having dodged Tropical Storm Elsa, the plan was to make it to northern Florida on Day 1 and then let the road (and weather) decide which way we would head into the mountains. Well after a couple hundred miles, we made it as far as Palm Coast, Florida when Elsa's deluge and tropical storm winds blocked us from getting any further north. All in all, not a bad Day 1 since we managed to stay dry (nice work, Reid!) and tomorrow is forecasted to be beautiful!
DAY 2 We left Palm Coast bright and early (to make up some time) under partly sunny skies headed east to the beach. We spent most of the morning headed north on AIA up through Flagler Beach, St. Augustine and Jacksonville where we took the ferry to Amelia Island for "2nd breakfast". Pictured here are fishing trawlers dock off of Amelia Island. After breakfast we headed through Georgia on some back roads through forests and farmland, jumping onto 301 north, 3 north and 6 north into Columbia, Georgia for the night after just over 400 miles. We should be headed into some fun riding tomorrow.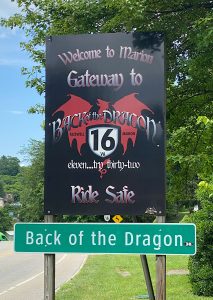 DAY 3 We left Columbia under blue skies headed north on route 321 through the rolling hills of South Carolina. In Hickory, NC we jumped onto route 16 north through some beautiful corn fields, straight through Virginia and into West Virginia. Route 16 between and Marion and Tazwell Virginia is called "The Back of the Dragon". The Tail of the Dragon in Deals Gap North Carolina doesn't even touch this little piece of route 16! Talk about some technical riding. Like 45 miles of twisters and switchbacks that took about 90 minutes to navigate. Fun riding, just as promised! A good day all in all with 310 more miles under our belts as we seek slumber in Bluefield, West Virginia.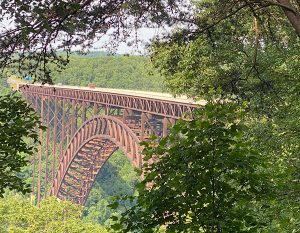 DAY 4 60 degrees and sunny as we left Bluefield, West Virginia on Route 19 North on our way to the New River Gorge Bridge in West Virginia. What started out as a leisurely ride, quickly turned into a challenging bike ride filled with twisties, hairpins, and zig zags as Route 19 tried her best to shake us off. After 50ish fun filled miles, we arrived at the New River Gorge Bridge, out of breath but smiling. Built in 1974, the bridge is a work of art as much as a engineering wonder. It's 3030 feet long, and the roadway is 876 feet above the New River. From the bridge we headed south on Route 16 for another harrowing, yet amazing bike challenge into Bristol, Tennessee after 285 miles over 9.5 hours of some of the best mountain roads we've ridden. We love you Appalachia!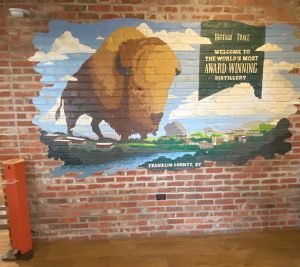 DAY 5 Another cool morning as we left Bristol, Tennessee on Route 23 north through leisurely curves back into Virginia and Kentucky. In Kentucky, we got on to Route 114 west followed by the Mountain Parkway west as the clouds started to gather. We decided to head towards Frankfort, Kentucky on Route 60/421 when boy did the clouds get dark and threatening! Always willing to sit out a storm, we ducked into the closest business for shelter. To our surprise, it happened to be the Buffalo Trace Distillery! Well since we're stuck there anyway, we decided to do a tour and a tasting. The distillery is the longest continuously running distillery in America with a product line including Weller, Pappy Van Winkle, Buffalo Trace, Blanton, and Eagle Rare. We're spending the night in Frankfort after a relaxing 305 mile day with plans to head to Nashville tomorrow.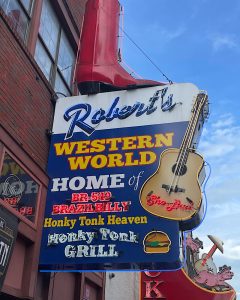 DAY 6 Overcast and in the seventies this morning as we left Frankfort, Kentucky. Today's riding was a transportation day 260 miles to Nashville. It's only 150 miles as the crow flies, but Reid Mapwell plotted a course for us that took advantage of as many back roads as possible. Most of the ride was on Route 31E south (wait…what…yes that's what the signs say) which had some fun winding roads along corn fields, wheat fields, and barley fields. Nashville is a blast! We went back to our favorite honky tonk, Roberts Western World to hear John England and the Western Singers. OMG, great country music and the crowd can really dance! Tomorrow, the Crossroads in Clarksdale Mississippi where Mapwelll says is the home of the Blues.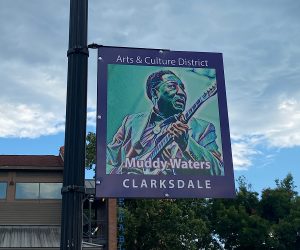 DAY 7 We left Nashville under cloudy skies and temps in the low 70's on our way to Reid Mapwell's old stomping ground, Clarksdale, Mississippi. Reid kept us on a southwesterly direction on back roads like Route 100 west full of hills and gentle curves through more corn, soy beans, and alfalfa. We did manage to run into a little rain a couple times, but the down pours were short and we dried off quickly following the legal speed limit. Arriving in Clarksdale in the early evening, we were unfortunately a day early as all the live music venues open tomorrow. So we walked around this Williamsburgesque town imagining what will be some day. Tomorrow we point ourselves homeward with a stop in Alabama and then a run to the hills of Georgia for a little fun…if the weather allows.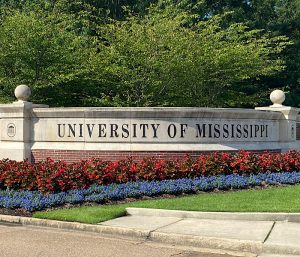 DAY 8 Finally a sunny morning! Reid Mapwell pointed us southeast as we left Clarksdale on a mostly transit day 320 miles to Gadsden, Alabama. Reid worked his navigation magic, keeping us primarily on back roads, with a quick stop at his alma mater, Ole Miss. My two favorite routes today were Route 315 through Sardis, Mississippi and around Sardis Lake (think Lake Okeechobee!) and Route 278 east in Alabama on the last leg of our trip today into Gadsden, Alabama. Reid promises some fun riding tomorrow. I can't wait!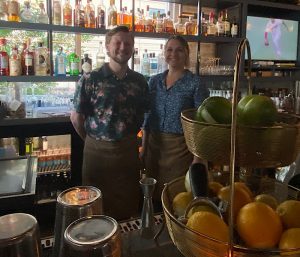 Day 9 What a beautiful morning to be on a bike as we left Gadsden Alabama. It took us about 180 miles, but Reid found us some fun roads for about 60 miles or so once we got to Helen, Georgia. There are some great curves, S-turns, and switch backs on 17/75 north just north of Helen and then over to 76 east. We managed to accumulate just over 300 miles today, despite some threatening cloud cover as we approached Athens, Georgia. We had a very  enjoyable dinner of black grouper at Chuck's Fish sitting at the bar with the ever vigilant mixologists Ben and Danny as our servers. Tomorrow we head into northern Florida.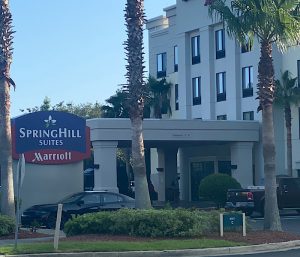 DAY 10 A beautiful day as we head out of Athens, Georgia to Florida. It's 320 miles to Jacksonville, most of it highways our favorites being 441 south to 19 south through Georgia. Tonight is our last hotel night and third dinner at a Longhorn Steak House (best of the three that we ate in this trip). In all by the time we get back home tomorrow, we'll have logged about 3400 miles across 10 states (passing by 423 Dollar General Stores) and only gotten wet twice. As usual, it's been a pleasure and a hoot traveling with you Mr. Mapwell. Until next time, "shiny side up, rubber side down!"
Enjoy the photo album below from this great trip.  Either click on the "slideshow" or arrow down to page through the pictures one at a time.  Don't forget to drop us a line in the Guestbook!