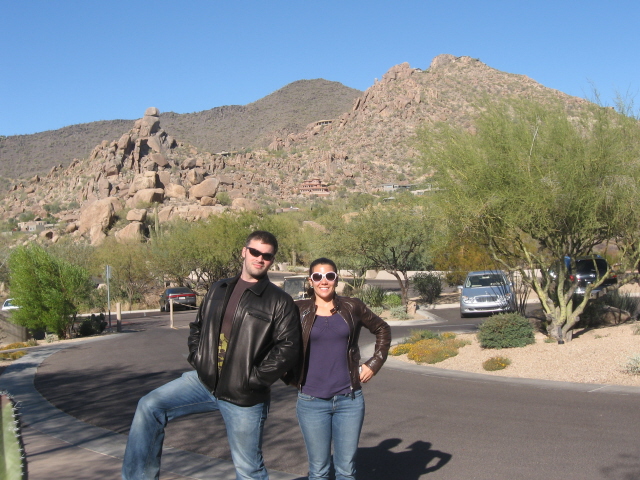 This year we changed our typical Thanksgiving plans from our traditional invasion of the home of our good friends, Gae and Ron (God bless them as 20 – 30 of their closest friends descend upon them every Thanksgiving for the last 25 years or so!) to have a little family time at the Boulders Resort and Spa (theboulders.com) in beautiful Carefree, Arizona.  We realized that with Tony and Stephanie soon to graduate college and about to embark on their careers, there will be fewer oppoortunities for the four of us to spend quality time together and thus the break with tradition and the flights out west.
After a quick dinner and a bottle of Meritage, we spent our first night stargazing with Richard Allen.  Richard is a Geologist who has been fascinated with astronomy since he was 13 years old.  When we arrived, Richard had his telescope all set up and we saw and learned a lot about the stars and planets visible in the northern hemisphere.  The coolest sight was definitely Jupiter and three of its four moons.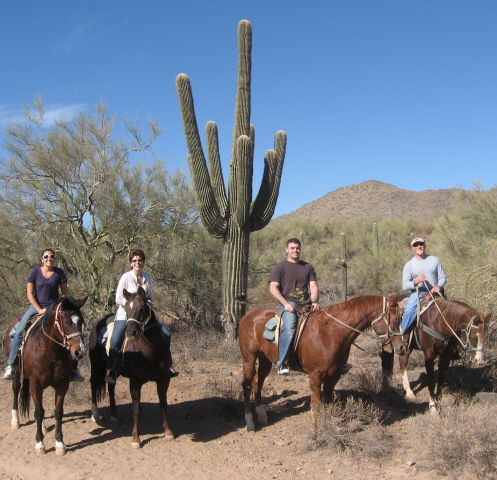 Thanksgiving morning after a healthy breakfast at the spa, we headed to Trailhead ranch for a private ride with Ross.  We trotted and cantored through the desert around the ranch and learned a little about the Pima and Hohokum Indians as well as Saguaro Cactus (pronounced suwaro).  The Suguaro Cactus are the Cactus that you typically see in Westerns.  These bad boys can grow to over 300 years old and more than 30 feet tall!  After a shower and messages at the spa we dressed for Thanksgiving dinner at the Latilla Restaurant at the resort.  The main course was either free range turkey with a delicious chestnut stuffing or buffalo New York Strip… oh yea and a couple of bottles of wine, but no pastina!.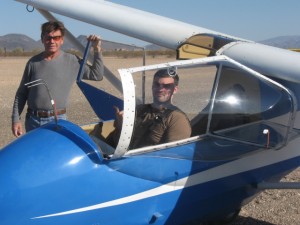 Friday was a busy day.  After breakfast, we drove to the Turf Soaring School for a try at gliding.  Yep, we got into these small little gliders with the pilot behind us and were towed into the air by a crop duster to 4000 ft above sea level.  From there you can glide for about 25 minutes.  We even got a chance to steer the gliders for a little while.  There was a weight limit to getting into the acrobatic glider, so Steph was the only eligible participant.  She looped the loop, stalled, and even buzzed us at around 100 mph!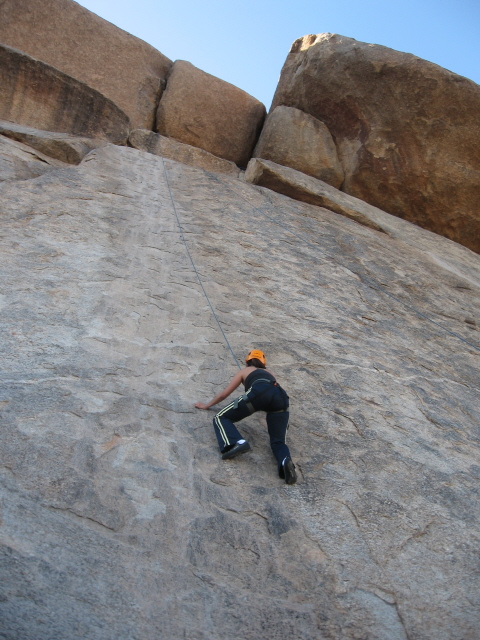 After lunch on Friday, we headed back to the Boulders Resort for our rock climbing lesson.  We learned what is called top roping where the instructor belays you with a rope that hangs from a point at the top of the climb and is anchored to a boulder.  You then step up on the rock, and using the tension from the belay as well as the grip from the supertight climbing shoes, you walk on all four up the side of a very steep cliff.  A real test of mind over matter as you accomplish this very technically demanding feat that your mind keeps telling you is stupid and not possible…but a lot of fun.  Tony, Steph, and Dad climbed a very steep 80 ft cliff face while Mom relaxed at the spa.  Friday night was Steph's birthday which we celebrated at an Italian Restaurant called Bobby's and listened to Jazz.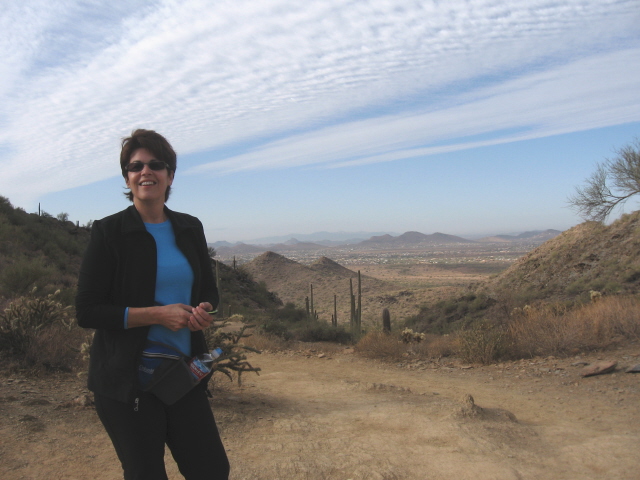 Saturday was a quiet day for us.  Mom and Dad took a 4 hour hike with Rico (our rock climbing guide) who took us through the foothills of the desert where we looked over some beautiful vistas.  From where we were just outside of Carefree Arizona, one could hike north directly into Canada, if you had the time and desire.  Rico was a very knowledgeable guide and rock climber by day and an international trader in the evenings.  Not a bad life!
Here are a few more pictures and stories.  Either click on the "slideshow" or arrow down to page through the pictures one at a time.  Enjoy and don't forget to leave a comment in the Guestbook!