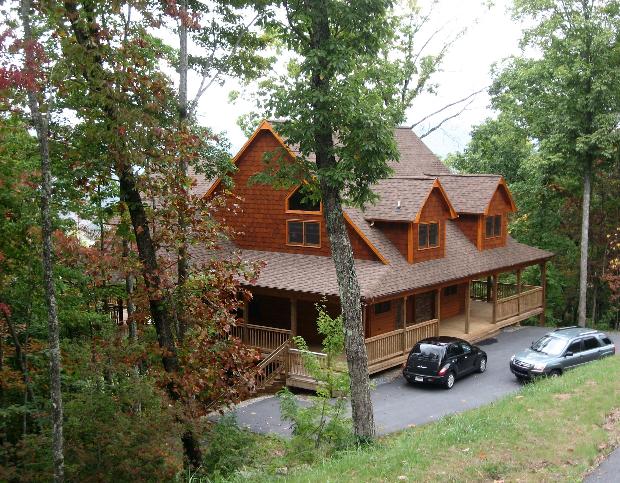 What's better than a cabin in the mountains? That's right!  FRIENDS with a cabin in the mountains.  Mom and I relaxed for a few days in October with Bob, Sue, and their kids in their little Blue Ridge Mountain cabin.  And what a cabin it is!  Beautiful spacious rooms and a gorgeous view from just about every window.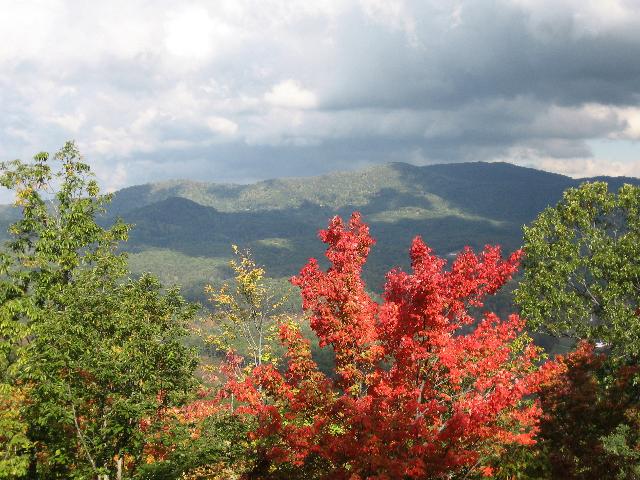 Their cabin is in Mineral Bluff, GA which is about 2 hours from Atlanta and not far from the towns of Ellijay and Blue Ridge.  We got there just in time to see the foliage start to change colors and see a gigantic full moon every night.
Here are a few more pictures and stories.  Either click on the "slideshow" or arrow down to page through the pictures one at a time.  Enjoy and don't forget to drop us a line in the Guestbook!