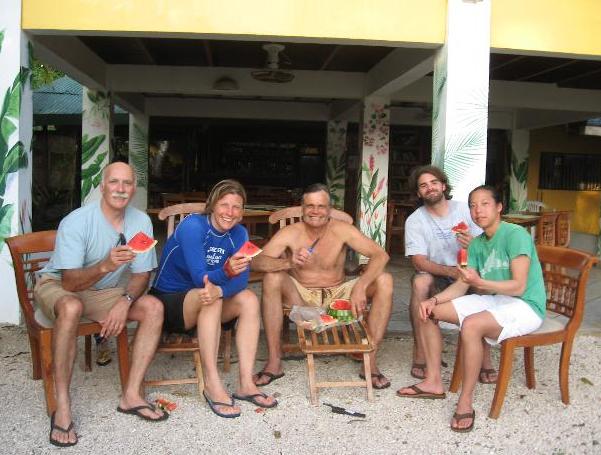 Tony and I hooked up with one of our favorite surfing buddies (Connie) and our favorite surf safari guides Connie and Ingo for our annual Costa Rican Surf Adventure.  We hit all of our favorite secret surf spots on the Guanacaste Peninsula.  I'd name the surf spots, but we were sworn to secrecy with a penalty of nasty things growing in our armpits if we told.  You can reach Connie and Ingo to reserve a great adventure in the surf or in the mountains of western Canada (they live in Alberta, Canada from March though November) through their website Info@WildbyNatureAdventures.com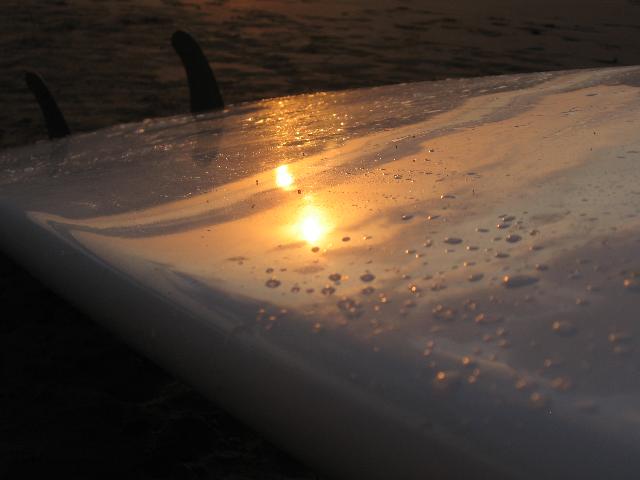 After a 7-hour trek through unpaved roads (including a ferry ride short cut; no Steph, not one of my short cuts) from San Jose to our jump off point in Guanacaste, we settled into our "luxury" hotel called "The Scorpion".  Definitely the best food on the peninsula, hands down and the most chill proprietor, Rossi.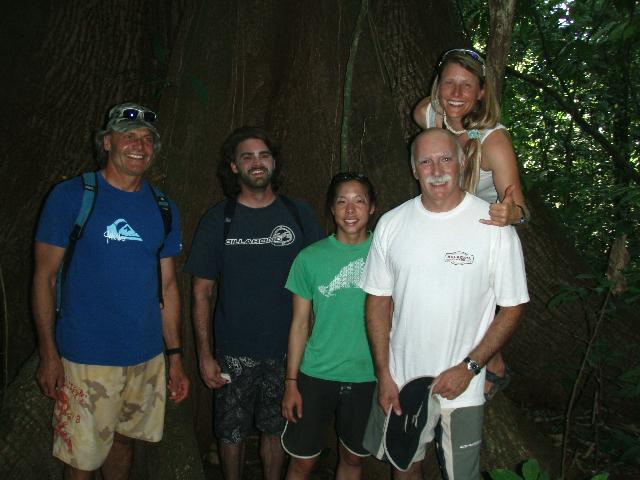 On day 2 we preceded to surf till we dropped.  (Yes Stephanie, I made sure to wear plenty of sunscreen).  We also made time to do a little boating, horseback riding, and hiking.  Rossi took us to his property in the mountains where he introduced us to his prize Ceiba tree.  This tree is easily 200 years old and would take 10 of us fingertip to fingertip to get our arms around the trunk.  We also slid down the natural waterslide on his property.  All-in-all another great adventure with great friends!
Here are a few more pictures and stories.  Either click on the "slideshow" or arrow down to page through the pictures one at a time.  Enjoy and don't forget to drop us a line in the Guestbook!