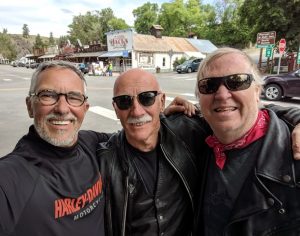 Yep, we're headed back to the Pacific Northwest on the back-roads of America  so Pedro can add a couple more states and we can ride our favorite ride – Idaho 93 and 75 south along the Salmon River and Sawtooth Mountains.  The plan is to start in Seattle, then over to Montana, down to Idaho, over to Nevada, then California, back up through Oregon and end up back in Seattle Washington. Hot spots we plan on visiting are Cour d'Alene, St Joe National Forest and ride Nez Perce National Forest.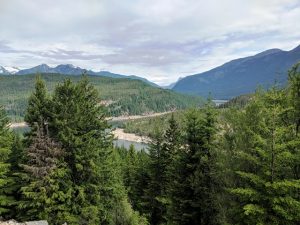 Day 1 – We arrived in Seattle and picked up our bikes at the Seattle Eagle Rider.  I'm on a 2019 Harley Road King, Mr. Smith is on a red 2019 Street Glide (Red Robin hmmm…), and Pedro's on a 2019 Ultra. We got to Eagle Rider in the afternoon, so after checking out our rides we only have time for a 90 mile ride on the expressway through some beautiful scenery to Burlington, Washington.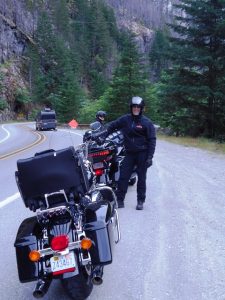 Day 2 – The real fun begins! We headed out of Burlington in full leathers (temps in the low 50's at 7 AM) on route 20 through some nice winding turns then to Route 153 and finally onto Route 97 east into Spokane, Washington after 380 miles of peaceful riding.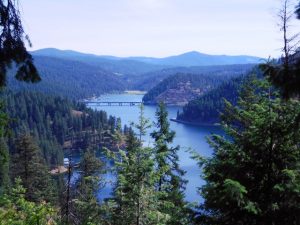 Day 3 – Will left Spokane under beautiful blue skies and chilly temperatures (upper 50's) as we took route 97 south into Idaho and Cour D'Alene. The road to Cour D'Alene was fun, but the best part was the road around Lake Cour D' Alene, which was a fun, technically challenging set of twisties around the lake. From Cour D'Alene, we took a series of roads (3 south to 6 south to 9 south) which eventually got us onto 12 east across the St. Joe National Forest and the Nez Perce National Forest into Montana. Not only was the ride fun, but the smell of the cedar trees was intoxicating. After a productive day of 400 miles, we spent the night in Missoula, Montana.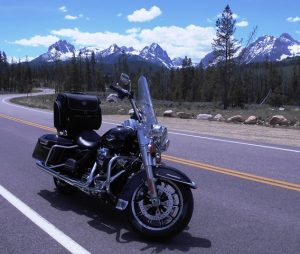 Day 4 – The weather has been spectacular! Another bright, brisk day as we head out of Missoula on route 93 south across the Bitter Root mountains and along the Bitter Root River through Montana back into Idaho on Route 75 south for one of our favorite rides full of great turns and twisties along the Salmon River with the Sawtooth Mountains to our left. We stopped in the town of Salmon (the birthplace of Sacagawea, guide to Lewis and Clark) for breakfast and the continued on 75 south to Ketchum, Idaho, just outside of Sunnyvale, Idaho with big old grins after 330 miles.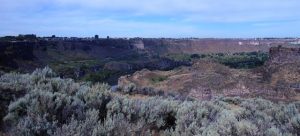 Day 5 – Essentially just a travel day as we headed another 330 miles across prairie and the Great Basin along fairly straight roads on Route 75 south and then Route 93 south into Twin Falls, Idaho and finally Ely, Nevada. Along the way, we passed by Snake River Canyon, in Twin Falls, made famous by Evel Kanievel who tried to jump the canyon on a motorcycle a lifetime ago.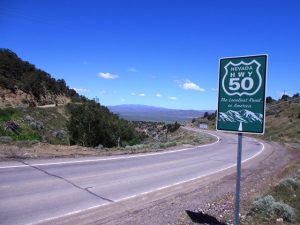 Day 6 – We left Ely, Nevada with great weather as we started our big turn west on Route 50 west towards California. Route 50 (The "Loneliest Road in America"?) is historic as it follows the Pony Express Route west.  At Carson City, Nevada, Reid Mapwell called an audible and took us onto Route 341 to Virginia City, Nevada which was made famous by the TV show Bonanza. Route 341 was a lot of fun; full of great winding roads through the mountains with incredible vistas. Definitely on our Top 10 list of best bike rides. After 350 miles we stopped in Sparks, Nevada for the night.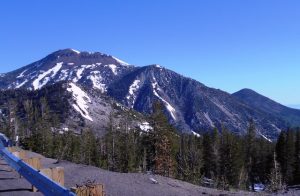 Day 7 Full leathers this morning as we woke up to cloudy skies and temps in the low 50's. We headed out of Sparks on the Veterans Highway north to Route 431 at Galen, Nevada up 9000 ft in elevation to Incline Village, just outside of Lake Tahoe. We met Dr. Brian for coffee who told us that they've had so much snow this past winter that ski resorts will probably stay open till the 4th of July! After coffee, we took 28 west to 89 south around the southern part of Lake Tahoe and found some great twisties, hairpins, and S curves. What a ride! We next hopped onto route 50 west followed by a couple of interstates to our final resting spot, Mill Valley, California after 297 fun-filled miles.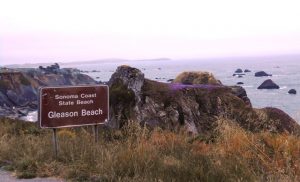 Day 8 Another chilly, misty morning as we left Mill Valley, California on Route 1 north through the Muir Woods on fun, fun, fun, twisties, turns, and curves. We were in the clouds at some points, but not for long, glad to see the sun from time to time. At Gleason Beach, we came out of the Redwood Forest and jumped onto Route 101 north which continues through the Redwoods all the way up to Eureka, California after a great 303 mile day.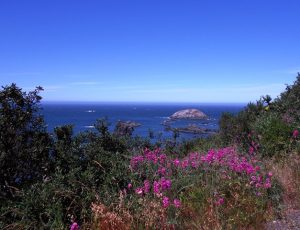 Day 9 We've gotten used to the chilly weather by now as we head north on Route 101 into Oregon from Eureka chasing squiggly lines on the map. Reid Mapwell called another audible after lunch to find some great squiggles. He diverted us onto Route 42S to Route 42 South and then back onto Route 101 north for a hoot of a ride as we stopped for the night in North Bend, Oregon. For dinner we wandered into the Mediterranean Cafe, for some of the best Middle Eastern food that I have ever had! Only 255 miles today, but lot's of fun and what a dinner!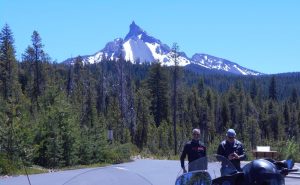 Day 10 A very brisk morning as we left North Bend with full bellies from dinner last night. We jumped onto Highway 42 east to highway 138 east into Roseburg, Oregon for a delicious lunch. Back onto 138 east after lunch for a serene and beautiful ride along the Umpqua River up to Silver Lake and the surrounding mountains. After some photos, we headed back down from the mountains onto 138 east and over to highway 97 north into Bend, Oregon for dinner at Anthony's Restaurant and a night's rest after 270 great miles.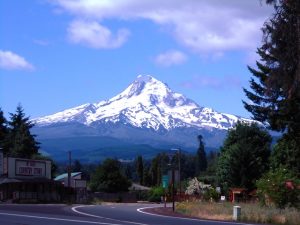 Day 11 A sunny, but cold morning as we left Bend still digesting last night's sumptuous dinner and fine wine at Anthony's Restaurant. We got back onto Highway 97 north followed by 26 west and then onto highway 35 north to Mount Hood. Holy smokes, the closer we got to Hood, the colder and windier it got. A beautiful sight, but we were glad to get away from Hood and warm up! From Mount Hood we got onto Highway 14 north (some nice twisties!) across the Columbia River, briefly into Washington state and then back across the Columbia River on Interstate 5 into Portland after 225 miles. In Portland we had what was our best dinner at the Q bar.  Our lovely bartender, Grace, recommended a 2012 Pinot Noir for us.  Pedro and I had Oso Bucco and Mr. Smith had…you guessed it… salmon.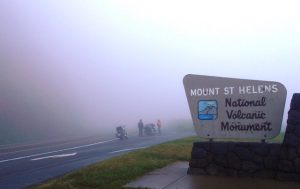 Day 12 Chilly, drizzling, and overcast, but we forged ahead out of Portland on Interstate 5 north and then Highway 405 west to Mount St. Helens (yep, plural and not possessive!). We left as early as possible as the weather at Mount St. Helens called for rain by mid-morning. Unfortunately, by the time we got half way up the mountain, fog had set in and visibility fell to zero (and it got realllllllll cold!). So we turned around and headed east on the 405 onto the 505 north into Toledo then back onto Interstate 5 north to the 509 north (nice twisties!) and the 518 into Seattle and the Eagle Rider where we returned our bikes after 260 miles today and around 3460 miles for the 12 day ride.  We had dinner at Sparks Roastery near the Double Tree Hotel at the Seattle Airport. Slow cooked pulled pork, prime rib, and beef ribs. Delicious!
Pedro and Mr. Smith, it's an honor and a pleasure to share the ride, dinners, and post ride libations with you.